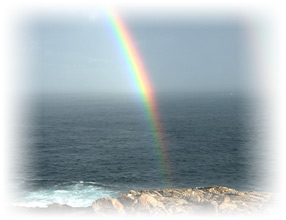 Testimonials
'What if the worst thing that happened to you turns out to be the best thing that ever happened to you?'
Dr. Joe Dispenza

The first moment I met Gill I knew I'd come to the right place, she is extremely warm and welcoming which put me at ease straight away.

I had a difficult childhood which Gill helped me unravel and connect to my inner child thus answering many questions as to why some of my adult behaviours were the way they are today. Gill guided me through hypnosis, which for some may sound daunting but let me assure you Gill is first class at putting you at ease, is very professional and gently lets you make your own way, at a pace that is structured and tailored to you.

Gill also provided coaching over the time we worked together, which was also incredibly helpful. I am still in touch with Gill and will continue to see her from time to time, even if things are going extremely well, just to check in and enjoy her company. One thing is for sure you never leave her without something new to ponder and grow !

Speaking from a personal perspective, Gill goes above and beyond with a genuine care, empathy and wholehearted aim to help people along their journey. I wouldn't be where I am today without the work we did together last year and the roads of opportunity she led me to.


JP - New Milton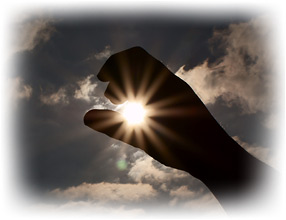 "I initially went to see Gill as I had a deep seated fear of vomiting, not only has my fear significantly diminished Gill also helped me quit smoking, deal with old childhood issues and upsets and learn to understand myself and why I give myself such a hard time. I have been taking anti depressants for over 17 years and she has helped me realise that I don't actually need them, I am currently coming off of them. Gill has taught me skills to help with my fears and other issues and I practice them on a regular basis. I am so much more aware of my thoughts and understand why I do things, like over eating. I definately have a better outlook on life now and I am starting to believe in myself, the first time ever! The future seems brighter and I cannot thank Gill enough. I highly recommend Gill as a hypnotherapist and her insight is just wonderful 😊."

ESJ - New Milton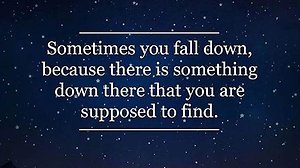 "I found Gill following a severe bout of depression. I'd suffered a breakdown. I wanted to habituate to the tinnitus that I had developed as a result of this dark time. At the lowest point I had ever experienced in a lifetime of low points and periods of depression I decided to give something a bit different a go. I had been prescribed antidepressants throughout my life and I had found myself on them again at this time, but I was getting worse, the tinnitus was becoming more terrifying and I had to try something I considered at the time to be radical. It wasn't radical at all, it was exactly what I needed. At the end of my first phone call to Gill I knew I had made a good decision.

It would be hard to condense my entire experience or treatment into a few paragraphs and to be honest it wouldn't be right to. The therapy I received was of a highly personalised nature, tailored to me and my own experiences. I'd had CBT before through the NHS and after my time with Gill I realise that my previous experience of therapy was very clinical and impersonal, literally given leaflets on a general run down of depression and anxiety.

I would love to go on about my journey but it's a long story. Gill helped me in ways I didn't know possible, not only to understand myself but to provide me with techniques and 'tools' to combat my demons. Techniques that work. Tools I use to this day.

The time I spent with Gill was absolutely essential to my recovery. The best thing about it is that I know I will never need antidepressants again. I've learned through Gill and I've got to say my own hard work that I possess the knowledge and techniques to help myself in the future to stay out of any more depressions.

Oh, and the tinnitus is no longer a problem!"

AB, Dorset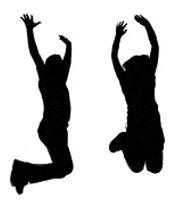 "I first met Gill after suffering terribly from anxiety and panic attacks. My panic attacks were so frequent and anxiety so high that I wasn't leaving my house apart from to go to work. After my first session with Gill I never had a panic attack again and I can honestly say whole heartedly that I found the experience life changing. She helped me find confidence in myself again and in doing so helped me in my work, home and personal life.

Hypnotherapy worried me to start with as I thought I would not be in control, however you are in total control and that is mostly the problem for anxiety sufferers as a general rule. Gill is extremely professional but in a very welcoming and relaxing manner and took me through everything so I felt comfortable, reassuring me all the way. I previously had 2 calls with NHS 'Counsellors' who did not put me at ease let alone make me feel like I could talk about the issues I felt I had, Gill had the opposite effect straight away.

I have not had a panic attack since and know how to deal with it when I do feel anxious in situations. I have a much higher confidence in myself and am happy to say all elements of my life are amazing and I put that down to the work Gill helped me with on myself. And I'm getting married next year, before seeing Gill I never would have thought that was possible ! :-)"

GD, Dorset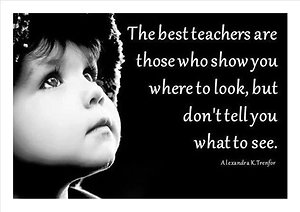 Hi Gill,

I would just like to say thank you so much for your 'Blow Away' session with our eight year old son.

The session was really enjoyable and relaxed and he felt at ease.

We came to you as you know because he had changed schools and he was struggling with his lessons and adapting to the new environment. The teachers were concerned he was showing signs of being anxious, as well having trouble applying himself in lessons. We were also concerned that he seemed detached and unhappy at the prospect of going to school and he was finding it difficult to make new friends.

Since his session, his attitude toward school changed quite quickly from one of hesitation and reluctance to one of excitement and enjoyment. I am not saying he has not had his difficulties with his friendships and classes but he seems more able to manage his disappointments and challenges, so much so that after a couple of weeks practising 'Blow Aways' he seemed confident he was coping well and told me of the occasions he'd used them, one in particular over being told off, unfairly he thought.

All in all we have seen a real change in his approach and we can't thank you enough for your help.

Please feel free to pass these comments on within your practice.

Our very best wishes

W.S, Dorset.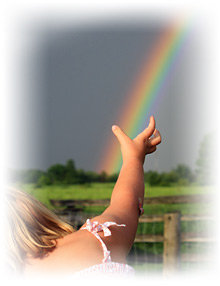 "I brought my seven year old daughter along to see Gill primarily because of her deep fear of the sea and generally low sense of self esteem. Following our session, my daughter immediately showed signs of improved mental strength and her self esteem grew enormously. She now tackles new things with vigour and is more likely to take chances without fear of failure. She finds great happiness in playing in the sea and has brushed off her previous fears. She regularly uses the techniques shown to her by Gill to help manage her emotions and feels in control and empowered. We can't believe what a difference an hour has made to her life and her future."

CD, Hampshire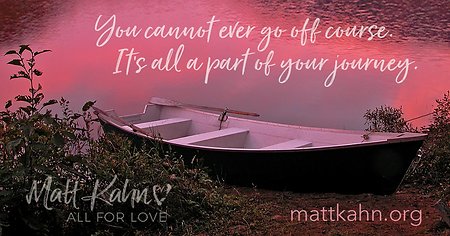 "I am an elderly lady who has had problems with sleeping for many years, this has worsened over the past couple of years. I was awake for 2-3 hours each night and it was having a serious impact on my daily life. I could not drive or leave the house after a really bad night and planning activities was impossible. Despite several visits to my GP, prescribed and over the counter medication and even acupuncture, nothing provided any long term solution to my problem.

I was at my wits end when my son suggested I try Hypnotherapy.

As soon as I met Gill I knew it was going to work for me. She is a very easy person to talk to and this immediately relaxed me. She made me understand that we needed to get to the root cause of my problem and not just treat the symptoms. It become apparent within a couple of sessions that I had an anxiety problem and there was no physical reason why I should not be able to sleep.

Some of the anxiety was in connection with the loss of a much loved younger sister 12 months previously. Gill taught me ways to deal with the sadness and anger that I was feeling.

I could go on at length but suffice to say my family and friends have noticed a remarkable difference in me. Since I started my sessions with Gill I have been sleeping normally and without the aid of any other medications.

This treatment certainly has worked for me and I would recommend that anyone with similar issues give it a try.

Thank you Gill for getting my life back to normal."

RF - New Milton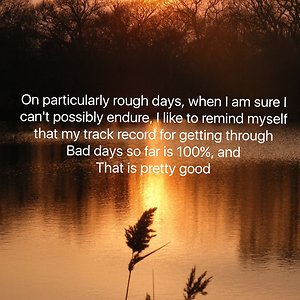 I took my daughter to see Gill on a couple of occasions, when she was 8 and going through difficult times at school with bullying and more recently at age 13 when she was feeling immense pressure. Some coming from peer pressure and always wanting to do better than other pupils in her class, from us her parents, wanting her to do well at school to ensure a brighter future, from her teachers pushing her to always try harder and from herself to excel at everything and wanting to please everyone.

Because of this, she displayed a total lack of confidence is herself, in her physical appearance, especially following the recent changes her body had gone through, the metamorphosis from a child's body to a young woman, social media's publication of the way people should look and the fact that children are mean to each other, name calling etc...

She had the feeling of "never being good enough". When this happened, a tsunami of negativity and extreme sadness engulfed her when she least expected it, making her feel that she had no control over her feelings.

Gill gave my daughter a new perspective on herself and her feelings, some techniques to practice when the episodes occur, to ensure that she has someone to talk to when they happen, to keep the communication channels always open.

I can't say that it has been an easy road but with Gill's help in the past and more recently my daughter is working her way through those difficult times in the knowledge that it is temporary and acknowledging and dealing with life when it happens. She now knows it is okay to be the unique, awesome person she is.

I have noticed that it gets better each time the techniques provided by Gill are used. I am delighted that my daughter is building her self-confidence back.

Thank you very much Gill.

C.G. Hampshire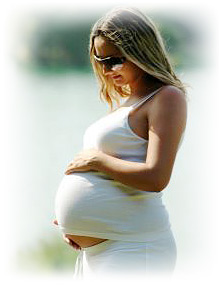 "Gill helped to see me through my pregnancy, labour and beyond. I was told by doctors that I was both a high risk pregnancy (likely to have a premature baby and very quick labour) and also high risk for the labour itself. Thanks to Gill's help my little girl managed to stay where she was comfortable right up until her due date and I had a comfortable 6 hour labour, using pain relief techniques learnt with Gill. I found giving birth a liberating experience. I wouldn't hesitate to recommend Gill to any pregnant woman, even if they already feel happy and confident about the birthing process. Many thanks Gill, I will be back with bump number two one day!"

NL, Hampshire

"My son is 30 years old and suffers from Klienefelters syndrome which is a chromosomal abnormality causing excessive height, autistic tendencies, vascular issues and high anxiety levels and stress to name a few problems. He also has Aspergers Syndrome, which is on the Autistic Spectrum. Whilst he is immensely intelligent, his thought processes are not the same as someone without Aspergers. J started smoking as a fourteen year old, sadly as a way of making friends at school. Despite trying nicotine replacement therapy of every type, vapour cigarettes, and medication from the GP, nothing at all worked with J and he could not get his mind set round to giving up smoking. His intake was high and despite difficulties with his circulation and his teeth, he continued to smoke.

When I enquired about Gill's treatment she told me that Hypnotherapy was a really easy way to stop smoking and that most people only needed one session with her. When I told J this he said "no way". I challenged him and told him I would pay for the session if he would give it a go. On the way to the appointment, J rolled a cigarette for when he came out! Ninety minutes later J emerged from his session with Gill. His first action on getting in the car was to screw up his cigarette. He told me that he was now an "ex- smoker". Ten weeks on he is still an ex-smoker. He had a short wobble when he was under a huge amount of pressure but Gills teaching is now back on track and he is still not smoking. This is an amazing result. The best bit is his calmness and lack of cravings. I would heartily recommend Gill as a practitioner.

This was truly money well spent.

Thank you so much Gill."

TW, Hampshire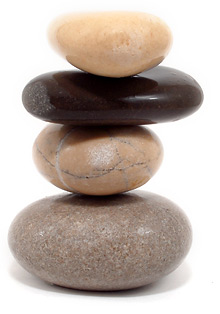 "Whilst generally a fairly balanced person, I have always lived with an underlying degree of uncertainty about myself and a lack of assertiveness which I believe has impacted on my career progression, my relationships with others and my happiness in general. I felt that as a result I was always a step behind where I could be, or perhaps deserved to be.

After years of telling myself to 'pull myself together' and 'just be more confident', but with no real progress, I decided to try something new. That's when I found Gill.

Gill helped me to understand where my thoughts and behaviour patterns were coming from and rather than just giving me coping techniques, she taught me how to address the blockages at the root cause.

By applying the methods Gill has taught me, I am learning so much about myself and building a better relationship with myself. The result is that I feel calmer and more 'complete' somehow and the positive effect this is having on my life, my confidence, my stress levels and even the way others respond to me is noticable daily.

The further along this facinating journey I go, the more pleased I am that I made that first appointment with Gill. It is literally life transforming. Thank you Gill!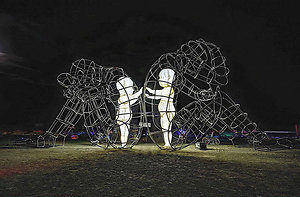 This poem is about finding yourself again after a relationship breakup, but when I read it now it also really resonates with me in relation to the process Gill is guiding me through, finding the connection with my inner child and generally being true to myself where I was perhaps more concerned with conforming to life's expectations of me before."

The time will come
when, with elation,
you will greet yourself arriving
at your own door, in your own mirror,
and each will smile at the others' welcome

and say, sit here. Eat.
You will love again the stranger who was yourself.
Give wine. Give bread. Give back your heart
to itself, to the stranger who has loved you

all your life, whom you ignored
for another, who knows you by heart.
Take down the love letters from the bookshelf,

the photographs, the desperate notes,
peel your own image from the mirror.
Sit. Feast on your life.

Derek Walcott

CB, Hampshire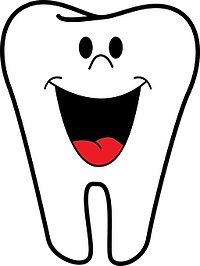 "I was recommended to Gill because I was petrified of needles and needed some urgent dental treatment requiring anaesthesia. I have to say I was as petrified of seeing her as I was of the needles however I needn't have worried. Gill's calm and professional approach put me at my ease and together we worked on my fear, what was driving it, where it came from and how to overcome it. This put me back in control. Needless to say, I had my dental treatment and overcame my fear of needles, and subsequently, having also learned pain control techniques from Gill, the smaller issues at the dentist are a breeze too! Result!

Thank you Gill, a 40 plus year phobia overcome in a remarkably short space of time!"

JT, Buckinghamshire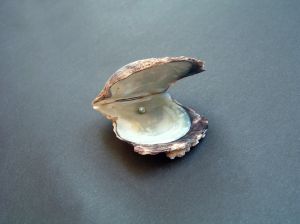 "I have known Gill for a number of years and have had therapy sessions both face to face on a regular basis and more recently periodically using Skype.

I have found Gill to be an experienced and professional therapist who is completely discrete. She has helped me enormously and supported me to do the work on myself which has helped me, quite simply, transform my life."

SM, Cumbria

My hypnotherapy Hampshire practice is in Barton on Sea, within reach of New Milton, Milford on Sea, I treat stress Lymington, Hythe, Sway, Bransgore, Highcliffe, Christchurch, Ringwood. I practice hypnobirthing in New Milton and cover areas such as, Lyndhurst, Ashurst, Cadnam, Minstead, Totton, Bournemouth, Southbourne and Southampton, New Forest, East Dorset, South Dorset and Hampshire.