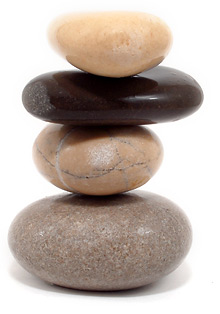 About
I believe in an holistic approach based on treating the person as a whole, treating the physical, mental and emotional imbalance as one. I regard them intimately connected since they are all aspects of the whole person's condition. Any symptom of any condition is the individual's unique way of expressing their illness or the way they feel and think, symptoms are warning lights.

I have always referred to my work as 'complementary' rather than 'alternative' and did, for many years, practise within two GP surgeries in Buckinghamshire, namely The Surgery in Little Chalfont and Cross Keys Surgery in Princes Risborough, before moving to the South Coast in 2000.

I am a qualified and experienced professional therapist, having been in full-time practice for 34 years. I belong to recognised professional organisations and can offer a high level of expertise to help with all aspects of the Mind-Body connection. I personally use Meditation in my daily life, having learned T. M. in 2002.

In 1992 I travelled to Phoenix, Arizona to train with The Milton H. Erickson Foundation in what has become NLP and it's spin off therapies. There I was lucky enough to be taught by the originaters of many of these therapies, such as Tad James M.S.(Time-Line Therapy) Betty-Alice Erickson M.S. L.P.C.(Using Metaphors). John Edgette Psy.D.(Sports Hypnosis), Jeffrey Zeig, Ph.D.(Intergrative Hypnotherapy)

Analytical Hypnotherapist and Psychotherapist
(International Association of Hypno-Analysts)

Senior Primary Cause Practioner
(Society for Primary Cause Analysis by Hypnosis)

Ericksonian Approaches to Hypnosis and Psychotherapy
(NLP, CBT, Solution Focused Therapy, Time-Line Therapy, Using Metaphors)
(Milton H. Erickson Foundation, Phoenix, Arizona)

Senior Hypnotherapy Practitioner
(General Hypnotherapy Standards Council-GHSC)

Senior Peer Supervisor
(General Hypnotherapy Standards Council-GHSC)

Registered with CNHC
(Complementary and Natural Healthcare Council)

Stress Management
(London College of Clinical Hypnosis)
(Royal Society of Medicine - Dr. Brian Roet)

Pain Relief
(Royal Society of Medicine - Dr Brian Roet)

Living the Field
(Lynne McTaggart)

Life Coach
(Newcastle College - NCFE National Awarding Body)

Accredited Fertile Body Method Therapist
(Fertile Mind - Fertile Body)

Educational Performance Practitioner
(Think Differently)

Teaching Children Meditation
(Connected Kids)

Understanding Autism
(Yorkshire Therapies and Training Ltd)

As a CNHC Registered Practitioner I have demonstrated that I meet National Occupational Standards and abide by a rigorous code of conduct.