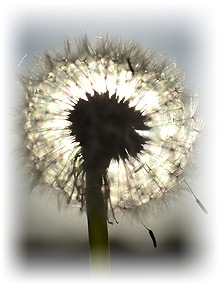 Mindful Meditation

Mindfulness, a state of mind that improves our awareness; it anchors us to the present moment which is the only moment in time that gives us choice. Coming from old Buddhist tradition, it helps us to alleviate worry, let go of stress and feel calm and in control of our daily lives.

Learn Mindful Meditation, to help you get the most out of life.

How do you engage in mindful activity?

As a Mindful Meditation Practitioner I will help you learn to give all of your attention to whatever it is you are doing in the present moment. Living life in the present moment, giving it your full attention. Learning to accept the present .... remember, it is a gift!

Being mindful means less worry, less stress, more enjoyment of life, more acceptance of what is. Learn to live more, worry less!

The past has gone, it cannot be changed.
The future is yet to happen.
Now is the only real moment.
Wake up and smell the coffee.


I also teach children the practice of Mindful Meditation, both on a 1:1 and small group basis. This is being increasingly used within schools to help children feel calmer about life in general and become more focused. It enables them to cope more effectively with life's challenges both inside and outside school and gives them the tools they need to help them feel more balanced, confident and improves their self-esteem.

I am a CRB checked practitioner.

The following was told to me by a client. It highlights how all the answers we need are not on the outside ... but inside ourselves. I am mindful of the wisdom of the child and how we need to take the time to listen ... not hear, but listen.

I was going through a difficult period in my life awaiting health test results. My 8 year old daughter was unaware of this as I did not want to concern her. I was putting on a brave face but fearful inside.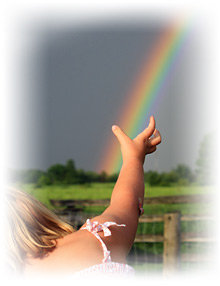 Whilst driving to school she pointed out a rainbow, we agreed how beautiful it was and she told me, "Mummy, it's time I told you the truth about rainbows, there is no pot of gold at the end of the rainbow". My heart sank, my beautiful innocent 8 year old daughter had started to be cynical! She then said, "Mummy, the pot of gold is in our hearts and this is where the happiness can be found".

Never had such truly inspirational words come from anybody at such a poignant time in my life and this gave me the determination and energy to stay positive in the face of adversity.

Thank you Rosie x


The power is in you.
The answer is in you.
You are the answer to all your searches.
You are the goal.
You are the answer.
It's never outside.

Eckhart Tolle



Rainbow photo by SEPICS (Shannon Pitco)

My hypnotherapy Hampshire practice is in Barton on Sea, within reach of New Milton, Milford on Sea, I treat stress Lymington, Hythe, Sway, Bransgore, Highcliffe, Christchurch, Ringwood. I practice hypnobirthing in New Milton and cover areas such as, Lyndhurst, Ashurst, Cadnam, Minstead, Totton, Bournemouth, Southbourne and Southampton, New Forest, East Dorset, South Dorset and Hampshire.