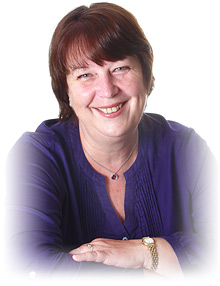 Hypnotherapy Mindful Life Coaching Stress Management

My name is Gill Matthews and I am a professional Hypnotherapist, Psychotherapist, Mindful Life Coach and Stress Management Consultant. I practice in Barton on Sea, New Milton, between Southampton and Lymington in Hampshire, Bournemouth and Christchurch in Dorset.

I am a Registered Hypnotherapy professional with the CNHC (an Accredited Register approved by the Professional Standards Authority for Health and Social Care).

I am a Senior Practitioner and Peer Supervisor with the General Hypnotherapy Standards Council and have been in full-time practice for 34 years. It is now scientifically recognised that stress is the pre-cursor to the malaise of humanity, my expertise lies in all stress related issues known to man, woman and child!

I offer all sessions face-to-face or online. Please see CNHC legal advice and Covid-19 compliance notice for face to face sessions on my Fees/Contact page.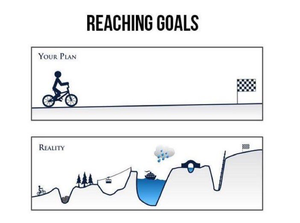 In my work I use the many approaches I have learned during 34 years in practice to help you find solutions to issues and problems you may be experiencing, to educate and empower you to grow, flourish and reach your full potential. There is rarely a single way of treating a problem, even if it comes with a nice clear label. I will work with you to achieve your aims and your goals. You will always be treated as the totally unique person you are because you perceive life your own way!

The other aspect of sessions with me is that I will listen. How often do you get the undivided attention of another person with the time to explore exactly who you are, without judgement? Evolve into your best you, find the awesome person you really are.

Our deepest fear is that we are powerful beyond measure.

Marianne Williamson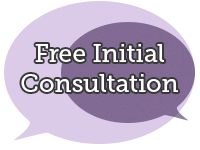 I offer a free discovery consultation of 30 minutes which is an opportunity for you to understand your problem at a deeper level and 'look through new eyes'.

This is only available over the telephone during the Covid-19 restrictions.

For more details of my 30 minute no obligation Free Discovery Consultation ring 01425 638817 or email me.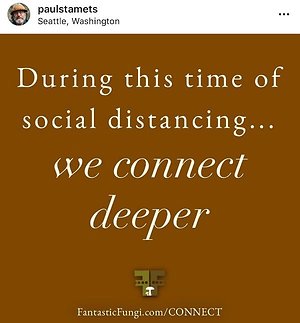 Hi Gill

Hope your doing ok and managing to stay safe in lockdown. 

I'd like to arrange another session with you.‬.

I also wanted to take this opportunity to say how well I felt after our last session, as I'd been finding lockdown quiet challenging with still having to work and then having the fire I was struggling somewhat. I must admit I was a bit apprehensive about doing the Zoom meeting Session with you but I'd reached a point of need. 

How wrong was I, I actually found it very easy and I almost felt I relaxed more as I was in my own home surrounding, I drifted very easily into the hypnosis and it was great to have the time back with you in safe, secure and relaxing surroundings.

I just want to say that if any of your clients are feeling a bit apprehensive around this, like I was, they really don't need to be. I found it really easy to set up, it is such a great way to stay connected with you during lockdown. We're very lucky to have the opportunity to stay connected and would hate for someone to miss out because they felt unsure, I totally recommend it. Hence why I'm doing it again. 😁

Look forward to hearing from you, Thanks again 

J.C. Lymington.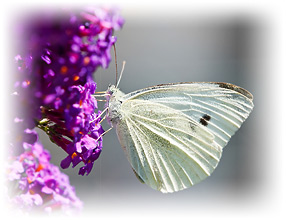 Just when the caterpillar thought the world was over, it became a butterfly.
Proverbs.

Morning Gill,

Thought I would let you know so far going well with the no smoking just got back from my weekend away with the girls lots of drinking and I didn't smoke! It's amazing feeling so much better already 😊thank you.

S.R. Dorset.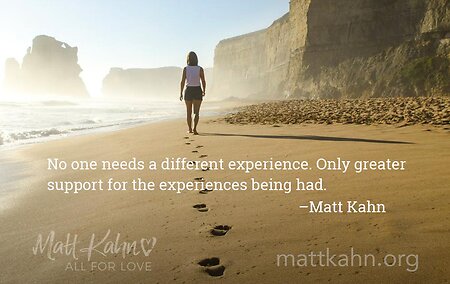 "I found Gill following a severe bout of depression. I'd suffered a breakdown. I wanted to habituate to the tinnitus that I had developed as a result of this dark time. At the lowest point I had ever experienced in a lifetime of low points and periods of depression I decided to give something a bit different a go. I had been prescribed antidepressants throughout my life and I had found myself on them again at this time, but I was getting worse, the tinnitus was becoming more terrifying and I had to try something I considered at the time to be radical. It wasn't radical at all, it was exactly what I needed. At the end of my first phone call to Gill I knew I had made a good decision.

It would be hard to condense my entire experience or treatment into a few paragraphs and to be honest it wouldn't be right to. The therapy I received was of a highly personalised nature, tailored to me and my own experiences. I'd had CBT before through the NHS and after my time with Gill I realise that my previous experience of therapy was very clinical and impersonal, literally given leaflets on a general run down of depression and anxiety.

I would love to go on about my journey but it's a long story. Gill helped me in ways I didn't know possible, not only to understand myself but to provide me with techniques and 'tools' to combat my demons. Techniques that work. Tools I use to this day.

The time I spent with Gill was absolutely essential to my recovery. The best thing about it is that I know I will never need antidepressants again. I've learned through Gill and I've got to say my own hard work that I possess the knowledge and techniques to help myself in the future to stay out of any more depressions.

Oh, and the tinnitus is no longer a problem!"

AB, Dorset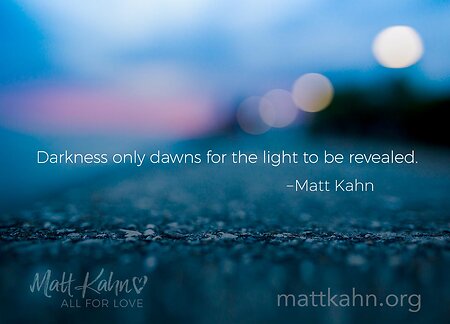 'What if the worst thing that happened to you turns out to be the best thing that ever happened to you?'
Dr. Joe Dispenza

"Whilst generally a fairly balanced person, I have always lived with an underlying degree of uncertainty about myself and a lack of assertiveness which I believe has impacted on my career progression, my relationships with others and my happiness in general. I felt that as a result I was always a step behind where I could be, or perhaps deserved to be.

After years of telling myself to 'pull myself together' and 'just be more confident', but with no real progress, I decided to try something new. That's when I found Gill.

Gill helped me to understand where my thoughts and behaviour patterns were coming from and rather than just giving me coping techniques, she taught me how to address the blockages at the root cause.

By applying the methods Gill has taught me, I am learning so much about myself and building a better relationship with myself. The result is that I feel calmer and more 'complete' somehow and the positive effect this is having on my life, my confidence, my stress levels and even the way others respond to me is noticable daily.

The further along this facinating journey I go, the more pleased I am that I made that first appointment with Gill. It is literally life transforming. Thank you Gill!

C.B. Hampshire



"I brought my seven year old daughter along to see Gill primarily because of her deep fear of the sea and generally low sense of self esteem. Following our session, my daughter immediately showed signs of improved mental strength and her self esteem grew enormously. She now tackles new things with vigour and is more likely to take chances without fear of failure. She finds great happiness in playing in the sea and has brushed off her previous fears. She regularly uses the techniques shown to her by Gill to help manage her emotions and feels in control and empowered. We can't believe what a difference an hour has made to her life and her future."

CD, Hampshire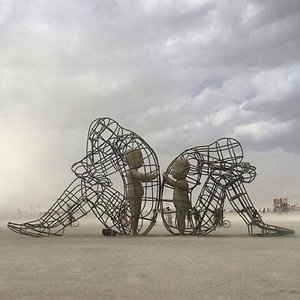 The first moment I met Gill I knew I'd come to the right place, she is extremely warm and welcoming which put me at ease straight away.

I had a difficult childhood which Gill helped me unravel and connect to my inner child thus answering many questions as to why some of my adult behaviours were the way they are today. Gill guided me through hypnosis, which for some may sound daunting but let me assure you Gill is first class at putting you at ease, is very professional and gently lets you make your own way, at a pace that is structured and tailored to you.

Gill also provided coaching over the time we worked together, which was also incredibly helpful. I am still in touch with Gill and will continue to see her from time to time, even if things are going extremely well, just to check in and enjoy her company. One thing is for sure you never leave her without something new to ponder and grow !

Speaking from a personal perspective, Gill goes above and beyond with a genuine care, empathy and wholehearted aim to help people along their journey. I wouldn't be where I am today without the work we did together last year and the roads of opportunity she led me to.


JP - New Milton

I am an experienced Hypnotherapist practising in New Milton, Hampshire. Search for me on the Hypnotherapist Register, under Hypnotherapy Hampshire, Southampton, New Milton and Lymington in The New Forest Hampshire, or Christchurch and Bournemouth in Dorset. I am an expert in all areas of Stress Management Lymington for Hypnobirthing, Fertility, Exam Performance IBS and Anxiety. You can find me under Hypnobirthing New Milton and Lymington, Southampton, The New Forest, Hampshire, or Christchurch and Bournemouth in Dorset. I am listed under the search for Hypnobirthing New Milton, Stress Lymington and Hypnotherapy Hampshire in The New Forest and Hampshire. I am to be found also under IBS, Anxiety, Fertility, Hypnobirthing and Hypnotherapy in Christchurch and Stress and Fertility in Bournemouth in Dorset. Do you want Hypnobirthing New Milton, Stress Lymington or Hypnotherapy Hampshire? Then give me a call.

Search for me under Stress Management New Milton, Lymington, Southampton and The New Forest in Hampshire or Christchurch and Bournemouth in Dorset. I deal with IBS related anxiety. For stress and childbirth coaching search for me at online life coach, also Skype life coaching, online fertility coach and Skype fertility coaching. is also available at my practice in Hampshire. Do search for me under Stress Lymington Hypnotherapy Hampshire, Life Coaching Lymington and Hypnobirthing New Milton and on the Hampshire Local Business Directory I also work online.