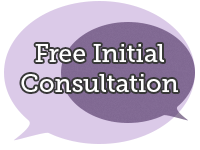 Fees & Contact

I offer an initial free consultation of up to 30 minutes which is an opportunity for us to meet, without obligation, to decide whether we can work together. This is also available over the telephone or Skype if that is more convenient for you.

My fees for 1:1 sessions are based on £60 per hour and priced according to duration.

Stop Smoking (1 session of 90 minutes plus a support session within 6 months if required) £140

Cash or cheque at the time of your session is appreciated.

Along with face-to-face sessions I can now offer you help over Skype and Facetime, so thanks to technology I am able to help you online wherever you are located in the world.

Please email (see link top left of page) or telephone me on 01425 638817 If you would like more details on any of the above.

Cancellation Policy

I understand that life can be unpredictable at times and I appreciate your understanding the value of your appointment time. If you need to cancel or re-schedule please allow me 24 hrs notice otherwise the full fee will be charged.

Contact

t: 01425 638817 or email using link at top left of page.

Please note that there is an ansaphone on this number as I may be with a client. If you leave your name and telephone numbers and a time of the day that is best for you to be contacted I will get back to you as soon as I can.

Your enquiry is important to me so if I haven't responded within 24 hours please do telephone as it means I haven't received your e-mail or my reply has ended up in your spam folder!