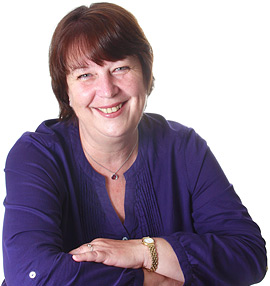 Hypnotherapy Life Coaching Stress Management Fertility & Childbirth Coaching
My name is Gill Matthews and I am a professional Hypnotherapist, Life Coach, Fertility and Childbirth Coach. I practice in Barton on Sea, New Milton twixt Lymington in Hampshire and Bournemouth and Christchurch in Dorset. I offer
Coaching sessions face-to-face or online via Skype or Facetime.
I am a Senior Practitioner and Supervisor with the
General Hypnotherapy Standards Council
and have been in practice for 27 years. As a qualified
Fertile Body Method Therapist
I use hypnosis with the mind-body approach for fertility and childbirth issues. I am also a member of the
NHS Directory of Complementary & Alternative Practitioners
, a Registered Hypnotherapy professional with the
Complementary & Natural Healthcare Council
and a recognised
PruHealth Practitioner
. In the early 90's I was fortunate enough to train in pain relief and stress management with
Doctor Brian Roet
. Doctor Roet was a G.P. and an anaesthetist before he discovered the art of Hypnotherapy over 30 years ago and he is still practicing and teaching today.
'There is only one world ...
but there are many ways of looking at it.'

Dr. Brian Roet.
In my work I use the many approaches I have learned during my years in practice to help you find solutions to issues and problems you may be experiencing. There is rarely a single way of treating a problem, even if it comes with a nice clear label. I will work with you to achieve your aims and your goals. You will always be treated as the totally unique person you are because you perceive life your own way!
The other aspect of sessions with me is that I will listen. How often do you get the undivided attention from another person with time to explore exactly who you are, without judgement?
'The Pessimist complains about the wind;
The Optimist expects it to change;
The Realist adjusts the sails'

William A Ward
If there is any area of
your
life that you would like to 'adjust' pick up the phone or email me ... the treatments I can offer are an effective way of helping you to make lasting, beneficial changes!
Hypnotherapy and Coaching helps with issues such as stress, self-esteem, confidence, phobias (such as fear of flying, fear of heights and fear of failure), panic attacks and post traumatic stress (PTSD), all of which can often lead to anxiety based problems such as IBS, hair pulling, self harming, sleep problems and any addictions, including prescription and recreational drugs, alcohol and
smoking
to name but a few.
Hypno-birthing
session with me are not only focussed on the moment of birth but also on keeping you and baby well and free from stress during the whole pregnancy. You will learn to identify, understand and eliminate any self limiting beliefs and know how to relax deeply and mindfully. Allowing what is a natural process and releasing any fears and limiting beliefs is empowering. You can remain powerful and in control, even if your birth-plan changes.
I have 27 years experience to put at your disposal and many different techniques that will be tailored to your unique belief system and situation. If you want to know how I can help you to have a positive pregnancy and Hypno-birthing experience, give me a call or e-mail me today.
'... all you need is love, love is all you need ... '

The Beatles.
Habits such as smoking, weight loss, alcohol abuse and nail biting can also be addressed. Conception, fertility issues and childbirth can be helped with these methods too. Also any problems associated with pain control, such as childbirth, dental procedures, and including any medical treatments for serious illnesses such as
cancer
.
Hypnotherapy and Coaching can also help with performance related concerns too, such as driving, interviews, presentations, exam success and exam nerves. Children's issues, such as confidence, bedwetting, bullying, exams and phobias also benefit from this form of treatment.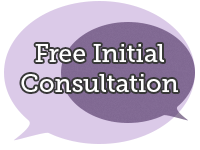 For more details on my Free Consultation please
click here
Latest blogsHealthy Eating & Weight Loss
'I prefer to call my sessions healthy eating because not every person who eats unhealthily is overweight but everyone will still benefit from making healthy choices' ...
read more
Relationships
'You cannot be lonely if you like the person you are alone with'
(Dr Wayne Dyer)
We all think we are looking for our soul mate, 'our other half'...
read more
Learning
'We do not learn and what we call learning is only a process of recollection.'
(Plato)
Hypnotherapy can help the process of recollection by putting you in touch with the place where all of your learning is stored, the sub-conscious ...
read more
Hormones
If ever we need evidence in our own lives that the mind and body are as one, look at the times you have been through hormonal changes yourself
read more
Do you want to stop smoking?
According to a study of 72,000 smokers and ex-smokers by the University of Iowa, published in New Scientist (Volume 136, 1992), hypnosis is the best way to quit smoking. As with every other behaviour that feels out of your control there is a 'mind' aspect. Smoking is a habit and habits can be changed with the help of your mind; change your habit by changing your mind
read more
What is Stress?
We all use the term without thinking about why we suffer from stress and how we can change our reaction to stressful situations
read more
Click here to meet the Snooks! They will tell you more about Homeopathy too!
Homeopathy and Bioresonance treatments (which include hormone balancing, allergy testing and also treatments for babies and children) are also available at my practice in Barton on Sea, New Milton, Hampshire with Janey Thompson.
A CRB checked practitioner with over 20 years experience in Complementary Medicine, Janey is also a Senior Practitioner with the GHR and a recognised Peer Supervisor with the GHSC. Her work includes a Facilitation & Mediation Resource for both corporate and individual clients, having worked in both the Charitable and Educational sectors. Janey is also a Personal and Business Performance Coach.
'Twenty years from now, you will be more disappointed by the things you didn't do than the ones you did. So throw off the bowlines, sail away from the safe harbour, catch the tradewinds in your sails ... Explore ... Dream ... Discover.'

Mark Twain

This site is for information only and is not intended as an advertisement
I am a hypnotherapist practising in New Milton, Hampshire. Search for me on the
Hypnotherapist Register
, under
Hypnotherapy Hampshire
, New Milton and Lymington in the New Forest, or Christchurch and Bournemouth in Dorset. Also
Homeopathy
is available in New Milton. You can find me under
Life Coaching Lymington
, the New Forest, Hampshire, or Christchurch and Bournemouth in Dorset. I am listed under the search for
Childbirth Coach New Milton
and Lymington in the New Forest, Hampshire. I am to be found also under Homeopathy in Christchurch and
Bournemouth in Dorset
.
Search for me under
Stress
Management New Milton, Lymington, the New Forest in Hampshire or Christchurch and
Bournemouth in Dorset
. I deal with
IBS
related
anxiety
. For
stress
coaching search for me at online
life coaching
, also Skype
life coaching
, online
fertility coaching
and Skype
fertility coaching
.
Homeopathy
and Bioresonance is also available at my practice. Do search for me under
Hypnotherapy Hampshire, Life Coaching Lymington and Childbirth Coach New Milton and on both the Hampshire Local Business Directory and The UK Directory of Hypnosis & Hypnotherapy Resources