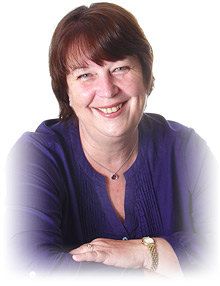 Hypnotherapy Life Coaching Stress Management Fertility & Childbirth Coaching

My name is Gill Matthews and I am a professional Consultant Hypnotherapist, Life Coach, Fertility and Childbirth Coach. I practice in Barton on Sea, New Milton, between Lymington in Hampshire and Bournemouth and Christchurch in Dorset. I offer Coaching sessions face-to-face or online via Skype or Facetime.

I am a Senior Practitioner and Peer Supervisor with the General Hypnotherapy Standards Council and have been in full-time practice for 28 years. As a qualified Fertile Body Method Therapist I use hypnosis with the mind-body approach for fertility and childbirth issues. I am also a Registered Hypnotherapy professional with the Complementary & Natural Healthcare Council and a recognised PruHealth Practitioner. In the early 90's I trained with Doctor Brian Roet in Pain Relief and Stress Management.

In my work I use the many approaches I have learned during my years in practice to help you find solutions to issues and problems you may be experiencing. There is rarely a single way of treating a problem, even if it comes with a nice clear label. I will work with you to achieve your aims and your goals. You will always be treated as the totally unique person you are because you perceive life your own way!

The other aspect of sessions with me is that I will listen. How often do you get the undivided attention of another person with the time to explore exactly who you are, without judgement?

'The pessimist complains about the wind;
The optimist expects it to change;
The realist adjusts the sails ...'

William A Ward
If there is any area of your life that you would like to 'adjust' pick up the phone or email me ... the treatments I can offer are an effective way of helping you to make lasting, beneficial changes!

Here are some of the more common issues that people come to me for help with:

Anxiety
Fears & Phobias
Panic Attacks
Self Esteem
Self Confidence
Stress Management
Relationships
Learning to Meditate
Exam & Learning Performance
Study Motivation
Healthy Eating & Weight Loss
IBS
Migraines
Addictions
Sleep Issues
Post Traumatic Stress Syndrome (PTSD)
Stop Smoking
Fertility & Conception Issues
Natural Childbirth
Pain Management
Sports Performance ... to name but a few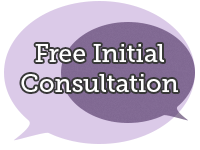 For more details on my 30 minute no obligation Free Consultation ring 01425 638817 or email me.


Read my latest blog on Age

I was reading an article written by a teenager about her problems with depression and an eating disorder whilst at university. She said that she was sent to a counsellor for help but that the lady was old and how could she know what it was like to be a teenager. ... read more


Homeopathy and Bioresonance treatments are available at my practice in Barton-on-Sea with Janey Thompson. Janey also specialises in all areas of treatment for babies and children (from conception through to teens!).

A CRB checked practitioner with over 20 years experience, Janey is a Registered Homeopath with the ARH and Senior Practitioner and recognised Peer Supervisor with the GHR and GHSC. Her work also includes a Facilitation & Mediation Resource for both the corporate and individual client, with experience in both the Charitable and Educational sectors.

For more information on how Janey can help you please call or email her on janeytmindbodybuzz@gmail.com.


I am a hypnotherapist practising in New Milton, Hampshire. Search for me on the Hypnotherapist Register, under Hypnotherapy Hampshire, New Milton and Lymington in the New Forest, or Christchurch and Bournemouth in Dorset. Also Homeopathy is available in New Milton. You can find me under Life Coaching Lymington, the New Forest, Hampshire, or Christchurch and Bournemouth in Dorset. I am listed under the search for Childbirth Coach New Milton and Lymington in the New Forest, Hampshire. I am to be found also under Homeopathy in Christchurch and Bournemouth in Dorset.

Search for me under Stress Management New Milton, Lymington, the New Forest in Hampshire or Christchurch and Bournemouth in Dorset. I deal with IBS related anxiety. For stress coaching search for me at online life coaching, also Skype life coaching, online fertility coaching and Skype fertility coaching. Homeopathy and Bioresonance is also available at my practice. Do search for me under Hypnotherapy Hampshire, Life Coaching Lymington and Childbirth Coach New Milton and on both the Hampshire Local Business Directory and The UK Directory of Hypnosis & Hypnotherapy Resources