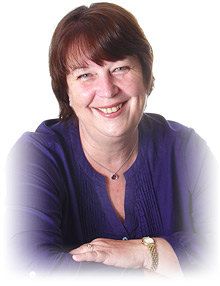 Hypnotherapy Life Coaching Stress Management Fertility & Hypnobirthing

My name is Gill Matthews and I am a professional Hypnotherapist, Life Coach and Stress Management Consultant. I practice in Barton on Sea, New Milton, between Southampton and Lymington in Hampshire and Bournemouth and Christchurch in Dorset. I offer Coaching sessions face-to-face or online via Skype or Facetime.

I am a Senior Practitioner and Peer Supervisor with the General Hypnotherapy Standards Council and have been in full-time practice for 29 years. It is now scientifically recognised that stress is the pre-cursor to the malaise of humanity, my expertise lies in all stress related issues known to man, woman and child!
I am an Educational Performance Practioner, therefore I can help with study, exam performance and educational stress in adults and children.

As a qualified Fertile Body Method Therapist I use hypnosis with the mind-body approach for all fertility issues, IVF and hypnobirthing. I trained with Dr. Brian Roet (former GP and Anaesthetist) in Pain Relief and Stress Management.

I am a Registered Hypnotherapy professional with the CNHC (an Accredited Register approved by the Professional Standards Authority for Health and Social Care) and a recognised PruHealth Practitioner.

'If you are not willing to risk the unusual,
you are going to have to settle for the ordinary.'

Jim Rohn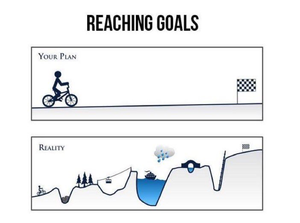 In my work I use the many approaches I have learned during my years in practice to help you find solutions to issues and problems you may be experiencing, to educate and empower you to grow, flourish and reach your full potential. There is rarely a single way of treating a problem, even if it comes with a nice clear label. I will work with you to achieve your aims and your goals. You will always be treated as the totally unique person you are because you perceive life your own way!

The other aspect of sessions with me is that I will listen. How often do you get the undivided attention of another person with the time to explore exactly who you are, without judgement?


'We not only can't separate the mind from the body, but we can't change one without changing the other.
Our perspectives on life can have a huge impact on our emotional and physical health.
Sometimes a slight shift in thinking can make a huge difference.

John Gray, Ph.D (Venus on Fire, Mars on Ice)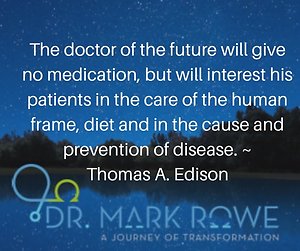 If there is any area of your life that you would like to 'shift' pick up the phone or email me ... the treatments I can offer are an effective way of helping you to make lasting, beneficial changes!


Take a look at the Testimonials page to see how this has helped others.


"I first met Gill after suffering terribly from anxiety and panic attacks. My panic attacks were so frequent and anxiety so high that I wasn't leaving my house apart from to go to work. After my first session with Gill I never had a panic attack again and I can honestly say whole heartedly that I found the experience life changing. She helped me find confidence in myself again and in doing so helped me in my work, home and personal life.

Hypnotherapy worried me to start with as I thought I would not be in control, however you are in total control and that is mostly the problem for anxiety sufferers as a general rule. Gill is extremely professional but in a very welcoming and relaxing manner and took me through everything so I felt comfortable, reassuring me all the way. I previously had 2 calls with NHS 'Counsellors' who did not put me at ease let alone make me feel like I could talk about the issues I felt I had, Gill had the opposite effect straight away.

I have not had a panic attack since and know how to deal with it when I do feel anxious in situations. I have a much higher confidence in myself and am happy to say all elements of my life are amazing and I put that down to the work Gill helped me with on myself. And I'm getting married next year, before seeing Gill I never would have thought that was possible ! :-)"

GD, Dorset


We cannot solve our problems with the same level of thinking that created them.

Albert Einstein
Here are some of the more common issues that people come to me for help with:

Anxiety
Bereavement
Fears & Panic Attacks
Addictions
Stress
Self-Esteem
Self-Compassion
Self-Confidence
Self-Awareness
Self-Belief
Self-Harming
Over-Thinking
Tinnitus
Personal Development
Reaching Full Potential
Mentoring
Relationships
Children's Issues
Learn Mindful Meditation
Exam & Learning Performance
Study Motivation
Driving Test Nerves
Memory Improvement
Performance Anxiety
Addictive Eating
Healthy Eating & Weight Loss
Eating Disorders
Interview Skills/Confidence
Public Speaking
Irritable Bowel Syndrome (IBS)
Migraines
Sleep Issues
Post Traumatic Stress Disorder (PTSD)
Stop Smoking
Fertility & Conception Issues
IVF
Hypnobirthing
Pain Management
Improving Mental Toughness
Resilience
Emotional Intelligence
Sports Performance
Preparation for Competition ... to name but a few


What's the Buzz Blog

read more on 'Our Hormones'

If ever we need evidence in our own lives that the mind and body are as one, look at the times you have been through hormonal changes yourself.

read more on 'What is Happiness?'

Happiness is not a destination, it is a way of life. Most people would say that all they want is to be happy, this suggests that right now they are not. That is an awful lot of unhappy people!

What is it all of these people are looking for, what is happiness?

read more on 'Exam Performance Stress'

At this time of the year students of all ages are about to start a new year of study. This is very exciting but for many the stress of studying and the inevitable exams feels less exciting and more like dread ....

read more on 'Building a Bridge'

read more on 'Achievement and Success'

read more on 'S.A.D.'

read more on 'Google it, to find @pp-iness'

read more on 'Age'


I am an experienced Hypnotherapist practising in New Milton, Hampshire. Search for me on the Hypnotherapist Register, under Hypnotherapy Hampshire, Southampton, New Milton and Lymington in The New Forest Hampshire, or Christchurch and Bournemouth in Dorset. I am an expert in all areas of Stress Management Lymington for Hypnobirthing, Fertility, Exam Performance IBS and Anxiety. You can find me under Hypnobirthing New Milton and Lymington, Southampton, The New Forest, Hampshire, or Christchurch and Bournemouth in Dorset. I am listed under the search for Hypnobirthing New Milton, Stress Lymington and Hypnotherapy Hampshire in The New Forest and Hampshire. I am to be found also under IBS, Anxiety, Fertility, Hypnobirthing and Hypnotherapy in Christchurch and Stress and Fertility in Bournemouth in Dorset. Do you want Hypnobirthing New Milton, Stress Lymington or Hypnotherapy Hampshire? Then give me a call.

Search for me under Stress Management New Milton, Lymington, Southampton and The New Forest in Hampshire or Christchurch and Bournemouth in Dorset. I deal with IBS related anxiety. For stress and childbirth coaching search for me at online life coach, also Skype life coaching, online fertility coach and Skype fertility coaching. is also available at my practice in Hampshire. Do search for me under Stress Lymington Hypnotherapy Hampshire, Life Coaching Lymington and Hypnobirthing New Milton and on the Hampshire Local Business Directory